Dark circles and bags are fairly common, and they can make you look older than you are. Aging, heredity, allergies, and other factors might all contribute to it. Let's face it, these are some of the most difficult to get rid of, but there are some things you can do to help. 
Here are some tips that you may incorporate into your everyday routine to help you seem less tired and younger!
FATIGUE
The first thing to consider is whether or not you are getting enough sleep. Oversleeping or even staying up a few hours later than usual might result in dark circles beneath your eyes. Especially if you're on your phone or binge-watching the latest Ozark episodes. Sleep deprivation makes your skin dull and pale, making dark tissues and blood vessels beneath your skin look darker. With a busy schedule and a need to keep up with the world, it's difficult not to say "maybe 30 minutes more."
Here are some suggestions for getting sufficient sleep. 
Organize your day. Schedule 30 minutes prior to your 8-hour sleep period. 30 minutes can be spent reading, meditating, writing in a journal, or simply getting ready for bed. There are no electronics allowed, but if you must watch one more episode, do it before your 30 minutes.

Block out any type of sound. Believe it or not, our brains can be awake while you think you're sleeping. From fans, music or even your dog snoring can wake your brain up. Try to block out sounds  as  much as possible. Noise canceling ear plugs are also a great option!

Start your day without any electronics including your phone. Don't worry, those funny videos and endless emails will still be waiting for you!
DEHYDRATION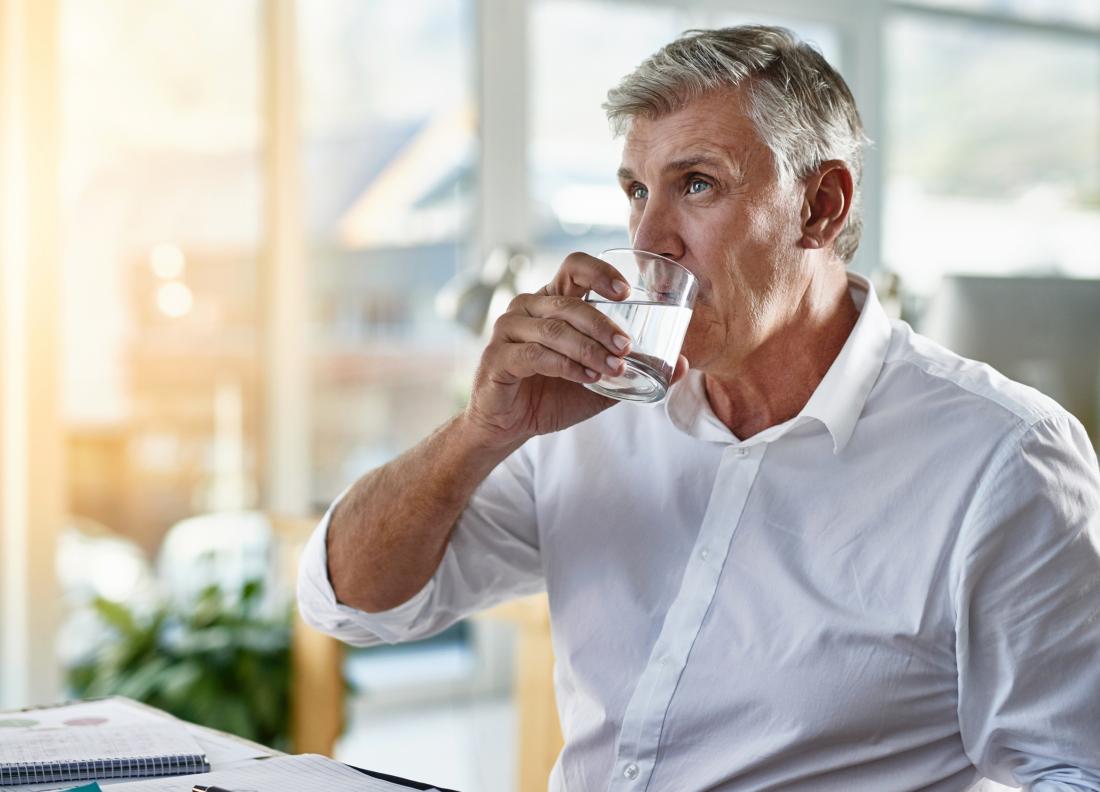 Not drinking enough water can cause your skin to look dull, leading to dark circles. The average amount of water a man should be drinking is 3.7L. Purchase a 1L bottle, and have it beside you at all times. Drink drink drink!
SUN
Don't let the clouds deceive you. Just because the sun isn't shining today doesn't mean your skin isn't getting it. Exposure to the sun can cause your body to create melanin, which darkens the skin around your eyes. Use sunscreen and always have a pair of sunglasses on hand; avoid metal frames because it creates heat.
HEALTH
You are, after all, what you consume. It works wonders to have a well-balanced meal at regular intervals throughout the day. Yes, eating well can assist with a number of things including your dark circles!  Excessive salt consumption should be avoided. Have you ever noticed how your eyes blow up when you cry? It's because our tears include salt, which causes our eyelids to thicken. Puffy and dark circles can also be caused by smoking and excessive alcohol consumption. I'm not suggesting quitting cold turkey, but try to keep it to a minimum.
ALLERGIES
Dark circles can be caused by allergic responses and eye dryness. When you have an allergic reaction, your body produces histamines, which cause your blood vessels to swell and expand, causing your skin to itch. Make an effort not to touch your eyes!
PRODUCTS THAT CAN HELP
Our skin naturally thins and loses collagen as we age. Veins will appear around the eyes regardless of the type of skin you have. There are a number of products out there that can help reduce the appearance of dark circles. 
Here are some products and ideas you can use at home.
 Do not use retinol eye creams, unless it's appropriate for the type of skin you have.

Try putting a cold compress beneath your eyes while getting ready for the day or resting at home before bed. Purchase hydrogel patches or store Green Tea bags in the fridge the day before and place them onyour eyelids. Green tea is very beneficial due to the fact that it contains antioxidants and it helps to remove swelling.

Caffeine and turmeric, which contain antioxidants and have anti-inflammatory properties, can also help.
If your looking for a good eye cream, we got you covered! Neal's Yard, 
Frankincense Intense Lift Cream
  helps your skin beneath their eyes lift. It contains
Hyaluronic acid, vital fatty acids, green tea, caffeine, and turmeric.
 71 percent of men feel that their skin beneath their eyes visibly lifts after using it. 
---
---